ZJRXM Mini 4 Pro Carrying Case, Mini 4 Pro Drone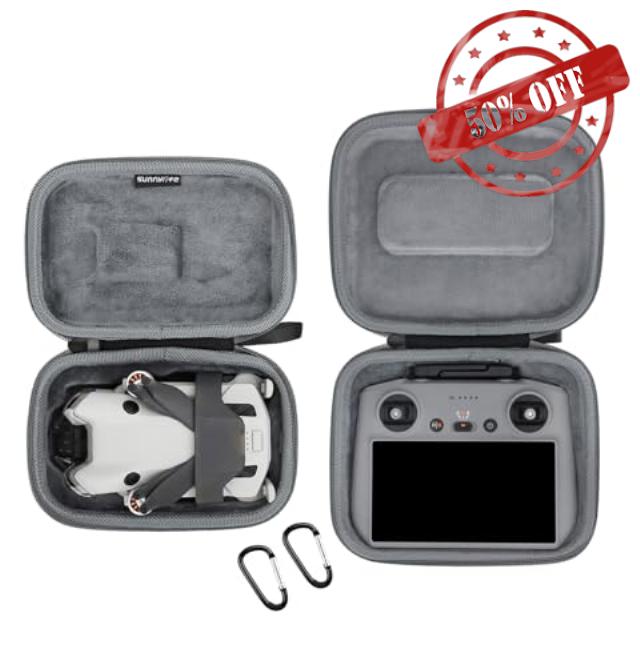 ZJRXM Mini 4 Pro Carrying Case, Mini 4 Pro Drone Body Case, Portable Storage Bag Travel Case for DJI Mini 4 Pro Drone/RC 2 Controller/RC-N2 Controller (for DJI Mini 4 Pro Drone+RC 2 Controller)
▶Specially Designed: Precision Mold Opening, Specially Designed for DJI Mini 4 Pro Drone/RC 2 Controller/RC-N2 Controller.
▶Wear Resistant and Durable: The Inner Liner is Made of Soft Fabric, Protect for your Mini 4 Pro Drone and Prevent Scratches, the Outer Casing is Abrasion Resistant Nylon Fabric, Durable and not Easy to Scratch, well Hand Feeling.
▶Powerful Protection: Shock-absorbent and Pressure-proof Casing, Mitigate External Impact Effectively, Provide Powerful Protection for DJI Mini 4 Pro Drone. Great for Carry Outside or Daily Storage
▶Lightweight and Portable: The Weight of the Mini 4 Pro Drone Body case and the RC 2 Control Case are 188g and 219g Respectively. It is Extremely Lightweight and Portable, Making it Perfect for Travel and Outdoor Adventures.
▶ZJRXM After-sale Service: We Always Put Customer Satisfaction First-We are Committed to Providing you with the best Shopping Experience.If you have any Questions, Please Contact us via Email and we will Assist you Within 24 Hours.


➤➤Specifications:➤➤
➤Applicable Models: for Mini 4 Pro Drone/RC 2 Controller/RC-N2 Controller

➤➤Package Includes:➤➤
➤1PC Mini 4 Pro Drone Case