PlusAcc Battery for Dot 4th/5th Generation – 5000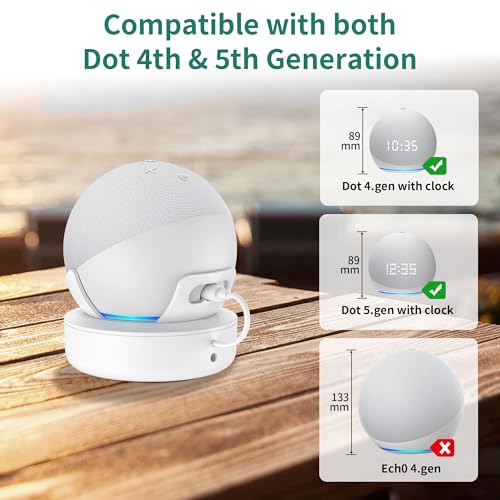 PlusAcc Battery for Dot 4th/5th Generation – 5000 mAh Portable Charging Station Battery Wireless Battery Station Accessories Without Devices (White)
Portable wireless battery: only available for Dot 4th/5th Generation. The device and power supply are not included.
Long battery life: battery for Dot lasts approx. 9 hours at 50% volume. Charges quickly in 3 hours and is ready to use anytime.
Practical: with this battery you can take the Dot anywhere without the hassle of cables. Whether outside on the terrace or in the bathroom, even at a picnic, beach.
Battery with 4 LED indicators: the LED indicator shows the remaining power during charging so you can know the available power.
Easy to install: the sticker magnet on the bottom is not needed, just snap the tab to the base, plug in the power plug and press the power switch to use.
PlusAcc Battery for Dot 4th/5th Generation