Honbobo Osmo Pocket 3 Protective Frame Adapter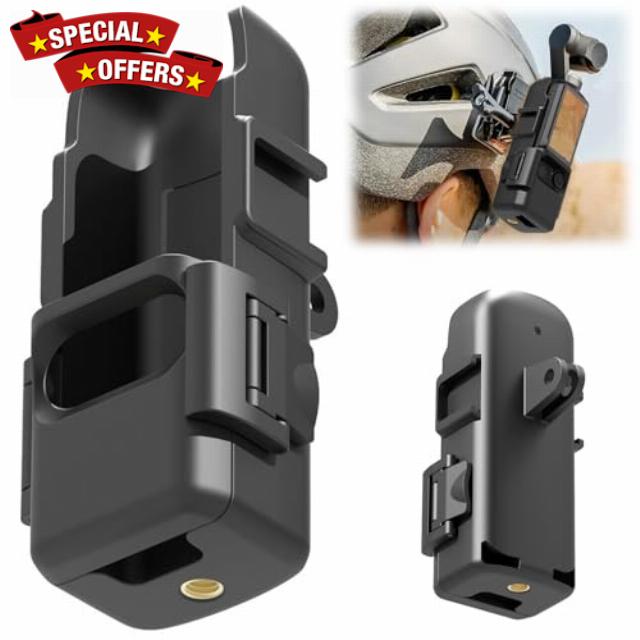 Honbobo Osmo Pocket 3 Protective Frame Adapter Mount compatible with DJI Osmo Pocket 3 Camera Protection Bracket Expansion Accessories Plastic Frame
Protective frame fit for Osmo Pocket 3 Camera, it provides all-round protection for your camera.
High quality plastic material, resistant to pressure and drop, stable and durable, perfectly adapted to the Osmo Pocket 3 camera.
Standard 1/4 thread and two-jaw interface, universal compatible with selfie stick, tripod, backpack clamp, car suction, bicycle clamp, etc. Dual cold shoe ports for expandable fill light.
The interior is laminated with EVA foam for shock resistance, reinforcement, and scratch resistance. Quick and easy to install.
Packing list: protective frame only.
Features:

Protective frame fit for Osmo Pocket 3 Camera, it provides all-round protection for your camera.

High quality plastic material, resistant to pressure and drop, stable and durable, perfectly adapted to the Osmo Pocket 3 camera.

Standard 1/4 thread and two-jaw interface, universal compatible with selfie stick, tripod, backpack clamp, car suction, bicycle clamp, etc. Dual cold shoe ports for expandable fill light.

The interior is laminated with EVA foam for shock resistance, reinforcement, and scratch resistance. Quick and easy to install.

Packing list: protective frame only.

Specification:

Applicable models: Osmo Pocket 3

Colour: Black