Higatful Motorcycle Helmet Chin Mount Kit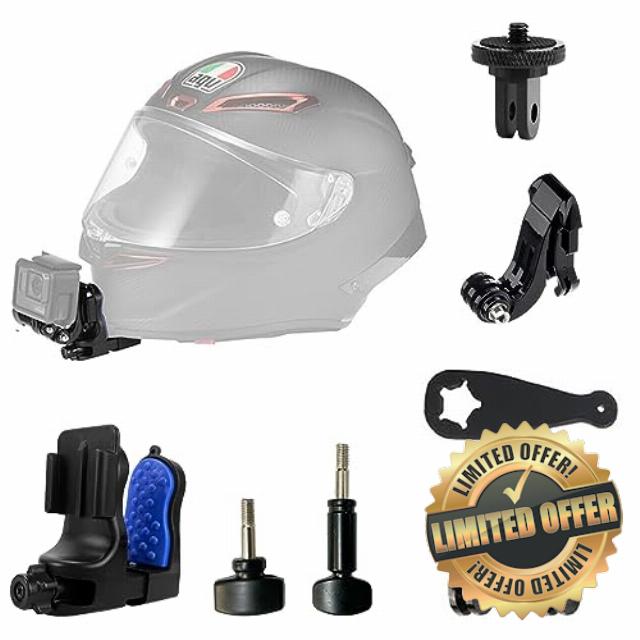 Higatful Motorcycle Helmet Chin Mount Kit for Insta360 One X3 X2 X RS R Go 2 3, GoPro Hero 11 10 9 8 7 6 5 4 Session 3+ MAX Fusion, DJI Osmo Action 2 3 Cameras
This helmet chin mount for Gopro is compatible with the helmet and precisely matches its style and curves.
Motorcycle accessories mount for Insta360 one x3 that can hold most cameras in either an up or down orientation and with maximum possible angleadjustment for the widest range of shots and camera compatibility.
Motorcycle mount for insta360 one x3; get high quality action shots that let your viewers ride along with you.
This helmet mount get the perfect camera angle on every ride.
Compatible with most of the action cameras like GoPro 11 10 9 8 7 6 5 4 3+ Session Max Fusion, Insta360 One X3 X2 X RS R GO 2 3, DJI Osmo Action 2 3.
Motorcycle Helmet Chin Mount Kit for Insta360 One X3 X2 X RS R Go 2 3, GoPro Hero 11 10 9 8 7 6 5 4 Session 3+ MAX Fusion, DJI Osmo Action 2 3 Cameras