GYORI Blox Fruits Plush – 6″ Blox Fruits Plushies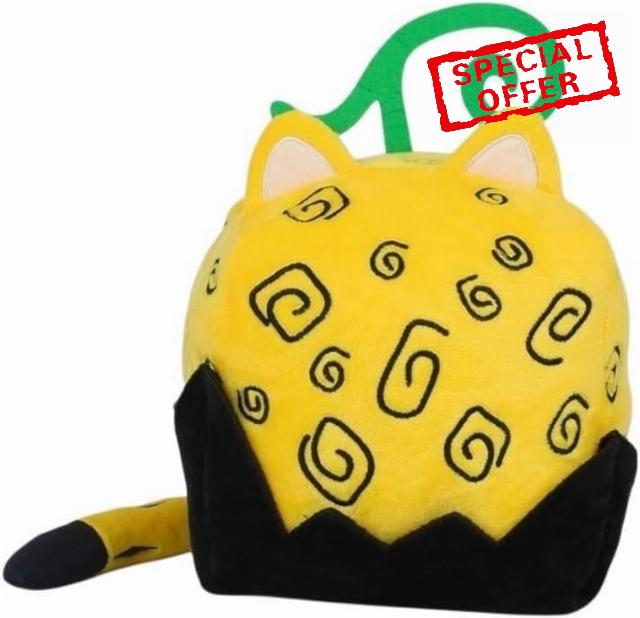 GYORI Blox Fruits Plush – 6″ Blox Fruits Plushies Toy, Made with Soft-Feel Fabric & Embroidered Details – Soft Stuffed Animal Pillow for Home Kids' Bedroom Decor (Color : Leopard, Size : 6inch/15cm)
Collectible Blox Fruits Plushies — With its charming fruit-inspired design, the Blox Fruits Plush brings the colorful and exciting world of Blox Fruit to life. Whether you collect plushies or are a dedicated Blox Fruits player, this plush toy is a must-have addition to your collection.
Blox Fruits Plush — Introducing the adorable and trendy Blox Fruits Plush, perfect for any Blox Fruits fan or plush toy enthusiast. Made from premium super soft plush materials, it guarantees a safe and huggable experience for children and adults alike.
6" Blox Fruits Plushies Toy — Maintaining the plush's pristine condition is a breeze – just give it a quick cleaning whenever needed, and it will continue to sparkle like new. Its easy-to-clean design guarantees that parents can relax, knowing their child's favorite toy is always fresh and ready for playtime.
Great for Kids & Fans — The Blox Fruits Plush is more than just a toy; it's an expression of love for the game and its vibrant characters. Its cute and popular design perfectly captures the essence of the Blox Fruits universe, making it an irresistible gift for fans of all ages. Whether it's a birthday, holiday, or just a token of appreciation, this plushie is sure to bring joy to any recipient.
Bring the Blox Fruits Home — Rest assured, this Blox Fruits Plush meets the high standards of quality and safety. Crafted with utmost care and attention to detail, it offers a delightful playtime experience for children and serves as a cherished keepsake for Blox Fruits enthusiasts. Get your hands on this adorable Blox Fruits Plush today and embark on countless adventures in the world of Blox Fruits!
›
Blox Fruits Plush – 6″ Blox Fruits Plushies Toy, Made with Soft-Feel Fabric & Embroidered Details – Soft Stuffed Animal Pillow for Home Kids' Bedroom Decor

If you have any problems with our products during shopping, please ask questions directly.We will provide you with the most intimate and professional service.

Specification:

Handmade

Blox Fruits Plush,

Material: Cotton and Plush

Features:

1. It is soft and comfortable, delicate to the touch, has excellent elasticity, no deformation when compressing

2. It will accompany you like a friend.

3. Plush lovers of all ages

4. Give your family and friends as gifts, it will surprise them unexpectedly.

Package Included:

1/2 x Blox Fruits Plush
| | |
| --- | --- |
| SKU: | B0CMYX54BW |
| Dimensions: | 3 x 2 x 1 cm; 200 Grams |
| Model: | GYORI |
| Material: | Cotton |
| Colour: | Leopard |
| Pack Quantity: | 1 |
| Age: | 3 years and up |
| Assembly: | No |
| Colour: | Leopard |
| Composition: | Cotton |
| Material: | Cotton |
| Quantity: | 1 |