FORD SYNC 2 F11 SAT NAV MAP CARD 2023 NAVIGATION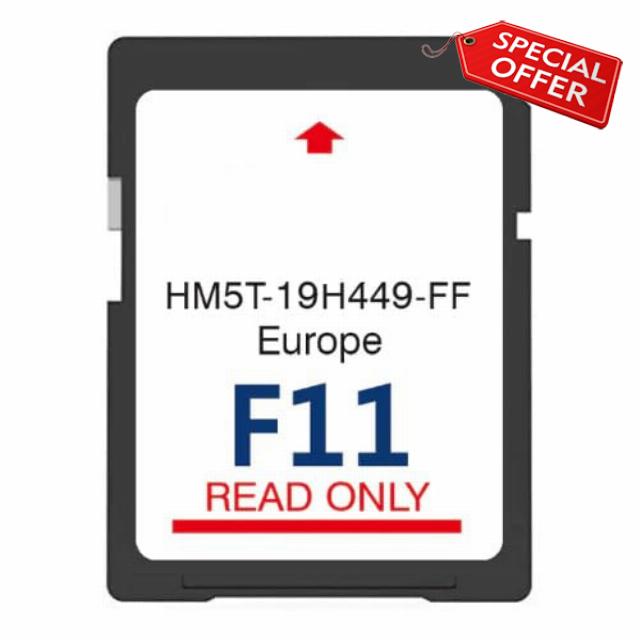 FORD SYNC 2 F11 SAT NAV MAP CARD 2023 NAVIGATION C-MAX,FOCUS,KUGA,S-MAX, Transi
SIMPLE TO INSTALL! Just insert the SD card in the slot and follow the on-screen instructions to install this sat nav update
BEFORE YOU PURCHASE! Please check the compatibility information BEFORE you purchase.
WARNING! If the top-right of your screen displays "Information System" or "Information" then your navigation function is not activated. Do not purchase the SD Card as it will not work.
Ford SYNC2 Navigation Map Update SD Card for United Kingdom and Europe in 2023 Part Number: HM5T-19H449-FF Compatible: Ford Mustang 03/2015 – 03/2016 Ford Mondeo 10/2014 – 03/2016 Ford C-MAX 06/2015 – 08/2016 Ford S-MAX 05 / 2015 – 03/2016 Ford Focus 2014 – 08/2016 Ford Galaxy 05/2015 – 03/2016 Ford Ranger 10/2015 – 04/2016 Ford Kuga 10/2015 – 08/2016 Ford Tourneo Connect 08/2015 – 05/2016 Ford Transit 01/2016 – 09/2016 Ford Transit Connect 08/2015 – 05/2016 Ford Edge 2015 – 2016 Ford Explorer 2014 – 2016 Ford Escape 2014 – 2016 Ford Flex 2014 – 2016 Ford Fusion 2014 – 2016 Ford Taurus 2014 – 2016 Ford F150 2014 – 2016 Lincoln MKS/MKT 2014 – 2016 Coverage: Albania, Andorra, Austria, Belarus, Belgium, Bosnia and Herzegovina, Bulgaria, Croatia, Czech Republic, Denmark, Estonia, Finland, France, Germany, Gibraltar, Great Britain, Greece, Hungary, Ireland, Italy, Latvia, Liechtenstein, Lithuania, Luxembourg, Macedonia, Monaco, Montenegro, the Netherlands, Norway, Poland, Portugal, Romania, Russia, San Marino, Sweden, Switzerland, Serbia, Slovenia, Slovakia, Spain, Turkey, Ukraine, Vatican City