Dot 3rd Battery Base – PlusAcc Portable Wireless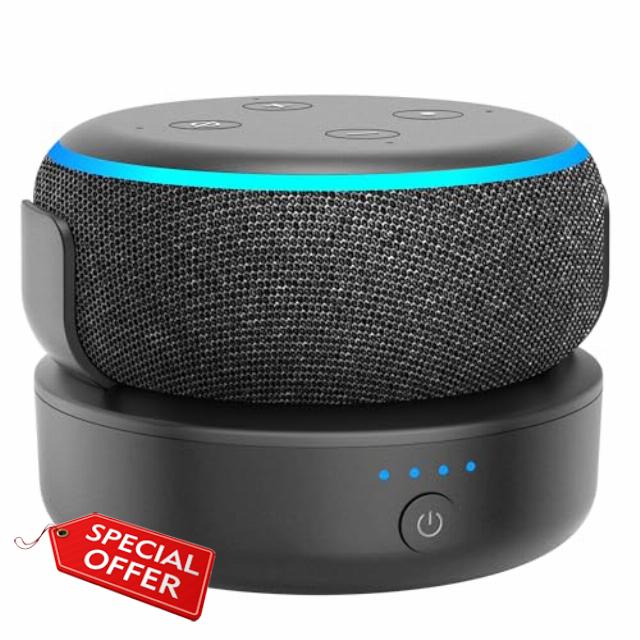 Dot 3rd Battery Base – PlusAcc Portable Wireless Battery Station (excluding Dot) Black
Compatibility with the Dot 3rd Generation: This is a custom-made mobile battery source for the Dot 3rd Generation. Note that the Dot 3rd Generation is not included.
Easy installation: The power source is attached to the Dot using push buttons, allowing for effortless removal and installation of the battery dock.
No impairment of sound quality: The open design of the battery source ensures that the sound quality of the Dot 3 is not negatively affected.
Powerful battery: With a capacity of 5000 mAh, the battery dock can power the Dot 3 for up to 9 hours at 50% volume after the battery is fully charged.
Anti-slip design: A silicone pad on the bottom of the battery dock serves as an anti-slip device, ensuring it is less likely to fall when placed on a table or surface.
Dot 3rd Battery Base – PlusAcc Portable Wireless Battery Station (excluding Dot)