BENFEI 2 Pack 4K DisplayPort to HDMI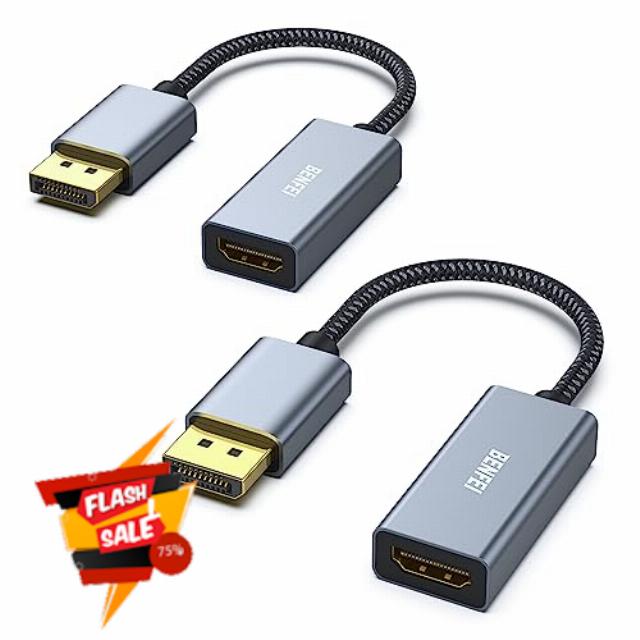 BENFEI 2 Pack 4K DisplayPort to HDMI Unidirectional Adapter [Aluminum Housing, Nylon Braid]
Function – Connects a computer or devices with DisplayPort port to a monitor with HDMI input and transmits audio and video from computer to HD display. ✅ ATTENTION The Displayport to HDMI adapter is unidirectional, not bi-directional. It is not a USB plug, but a Displayport plug.
Resolution – Supports resolutions up to 3840 x 2160 at 30Hz, including 1920 x 1080 at 60Hz (1080p Full HD), 720p, 1600 x 1200, 1280 x 1024, supports flawless audio passage for uncompressed digital 7.1, 5.1 – or 2-can-or all;
DESIGN – Braided nylon cable for added durability and user-friendly non-slip design for easier plugging and unplugging. High quality aluminum alloy body for better heat insulation. The lock-free Displayport connector can prevent ports from being damaged if you forget to press the button, or from interrupting the connection if the fasteners fail.
STABILITY – Built-in advanced IC chip ensures signal stability without flicker or screen lag. The gold-plated DisplayPort connector is corrosion and abrasion resistant and improves signal transmission performance. Molded strain relief increases the durability of the cable.
Warranty – Exclusive unconditional 18-month BENFEI warranty ensures the long-term protection of your purchase; friendly and easy-to-reach customer service to solve your problems in a timely manner.
---
Product Description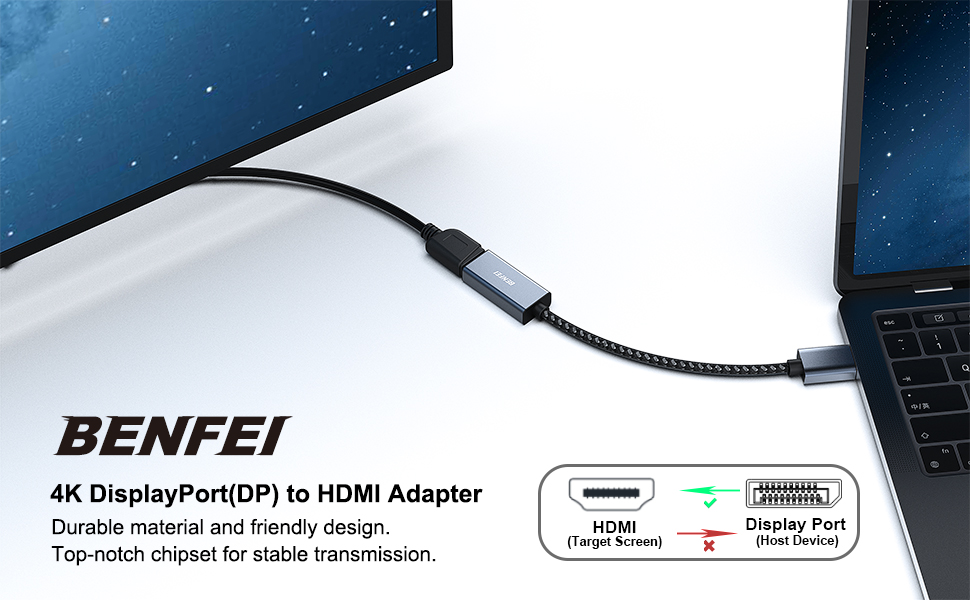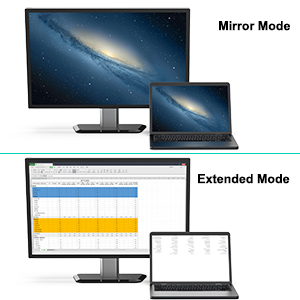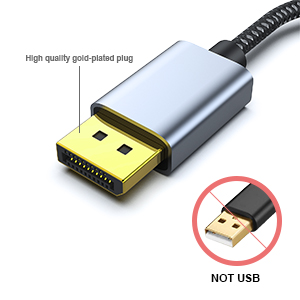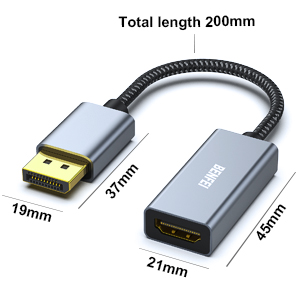 Extremely durable
Gold-plated connectors are corrosion resistant, ensure stability and improve signal performance
Improved solution design
Use the advanced chipset to achieve better compatibility and avoid signal interference. Use the advanced PCBA solution to ensure the durability of the solution
Plug in and go
Slip this lightweight device into your pocket or bag to perform a business presentation with your laptop and projector or extend your desktop screen to a monitor or TV
Direction of video mirroring

dp to hdmi monitor

dp to hdmi monitor

hdmi to displayport monitor

hdmi to displayport monitor

usb to hdmi monitor

Displayport to HDMI monitor

Maximum resolution

4K @ 30Hz

4K @ 60Hz

4K @ 60Hz

4K @ 60Hz

1080P @ 60Hz

4K @ 30Hz

Entrance

DisplayPort Male

DisplayPort Male

HDMI Male

HDMI Male

USB 3.0 Male

DisplayPort Male

Output

HDMI Female

HDMI Female

DisplayPort Female

DisplayPort Male

HDMI Female

HDMI Male

Active or Passive

passive

Active

Driver required, for WIN 7/8/10/11

passive

Shell Material

Aluminium housing and nylon mesh

Aluminium housing and nylon mesh

Aluminium housing and nylon mesh

Aluminium housing and nylon mesh

Aluminium housing

Aluminium housing and nylon mesh

Bi-directional

No

No

No

No

No

No