Barbie [EXCLUSIVE FILM & SOUNDTRACK COLLECTION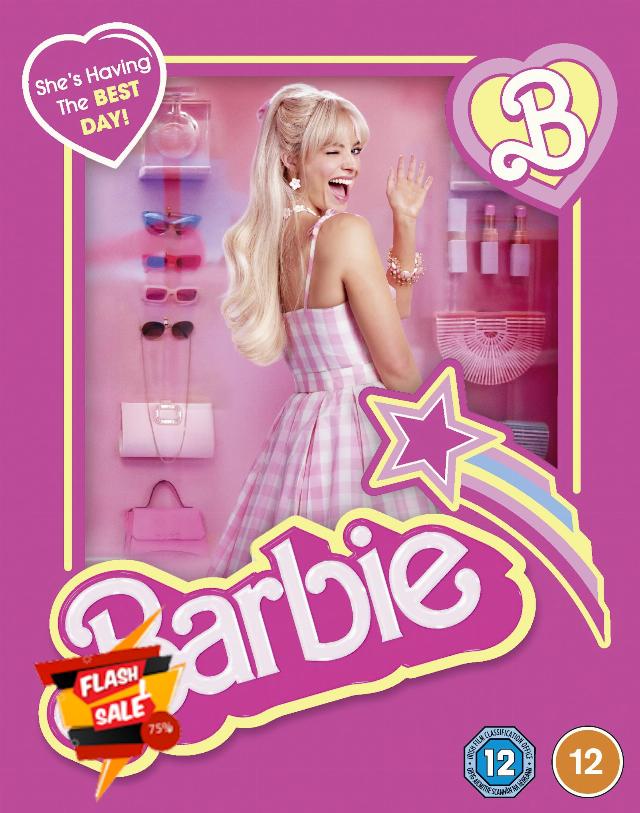 Barbie [EXCLUSIVE FILM & SOUNDTRACK COLLECTION] [Blu-ray] [2023] [Region Free]
BD
It's a Weird World:
An in – depth ride into how the weird world of Barbie was created.
All-Star Barbie Party:
A highlight of the dream cast that helped make Barbie a reality.
Musical Make-Believe:
The music of Barbie is front and ceter as we talk through how its magical scenes are brought to life.
Becoming Barbie:
Showing how Margot Robbie, Greta Gerwig and the team brought Barbie to life.
Welcome to Barbie Land:
A detailed look at all of the fabulous work that created Barbie Land.
Playing Dress-Up: An Extended Look at the Costumes of Barbie:
A timeles look at all the fashion that makes Barbie.
Contents:
Film on Blu-ray & DVDBarbie The Album Soundtrack on CDDouble-Sided Poster6 Travel Series Art Cards
---
From the manufacturer