PNBACE Android Auto Wireless Adapter, Wireless
PNBACE Android Auto Wireless Adapter, Wireless Android Auto Dongle Automatic Connection OEM Wired Android Cars With Type C Port Usb Port Vehicles, For BMW/Mercedes/Audi/Toyota, Black
【Android Auto Wireless Adapter】No need for wired connections anymore, now it is so easy to convert your wired Android Auto to wireless with Android Auto wireless dongle! You can continue to use the full Android Auto function and keep the original car operation, touch screen, knobs, multifunction steering wheel buttons, support for navigation, music playback, Google assistant, phone calls, car stereo and have fun along the way.
【Seamless Connection】Plug & play, just plug the Android Auto Wireless Adapter into your car's USB/Type-C port, turn on Bluetooth and WiFi on your Phone, and then search for the Android Auto adapter to connect quickly and easily. After the first setup, our Android Auto wireless accesories will automatically activate the Android Auto wireless connection every time the car starts. Enjoy setup it up once and for all.
【Complete & Stable】Get help from Google Assistant at any time to free your hands, from making calls to using chat apps, Android Auto makes driving less distracting. The wireless Android Auto adapter with built in 5G chip has fast processing speed and compatibility for a more stable connection. Real time transmission allows you to use navigation or make calls smoothly.
【Universal Compatibility】The Wireless Android Auto dongle compatible with more than 600 car models. Compatible with: BMW Audi Ford Chevrolet Toyota Subaru Jeep Honda Nissan Cadillac RAM Mercedes Peugeot Lincoln Volkswagen Volvo Mazda Benz etc. Please make sure your phone also supports Android Auto. It is recommended to use the system version of Android 11 and above.
【Lifetime Warranty】 For this wireless Android Auto adapter, you can enjoy lifetime technical support and 1-year replacement. If you have installation and usage problems please contact us, we are always ready to help you with any questions.
---
Product Description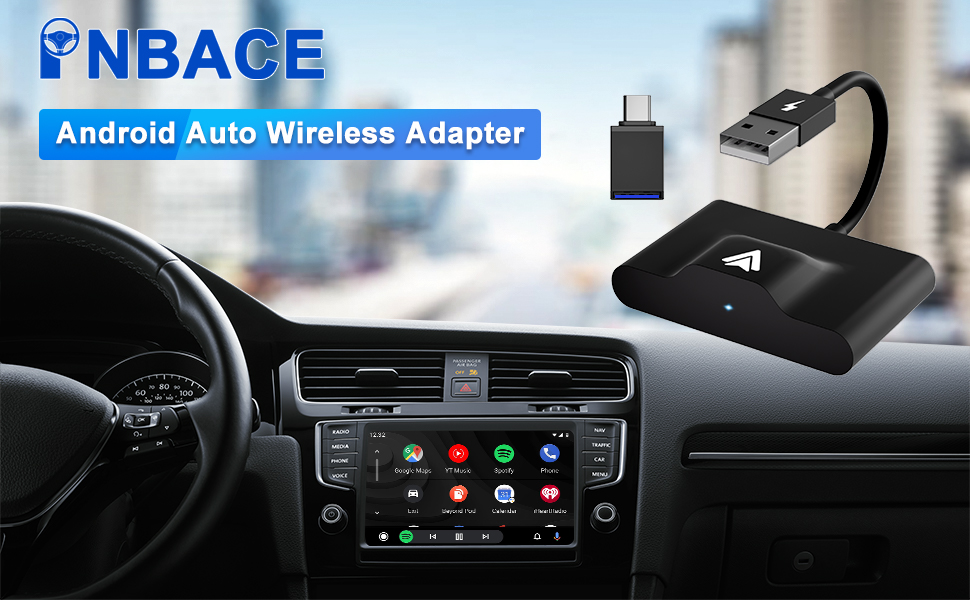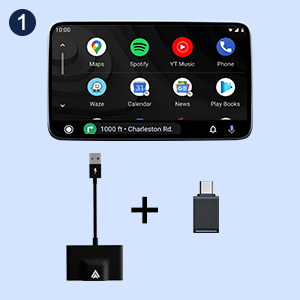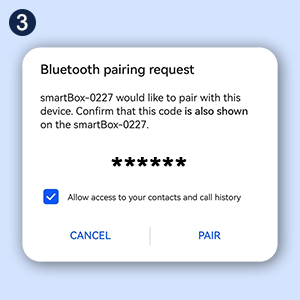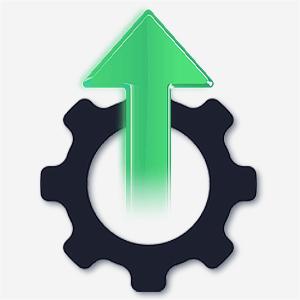 ONLINE UPDATE
Premise
If the Android Auto dongle works properly, it is not recommended to update the firmware to avoid any problems

Only try this solution when the problem you encountered cannot be resolved by the solutions in the "FQA" list.

If problems occur after the upgrade, please "Restore factory settings".
Upgrade Steps / Enter the Settings Interface
Power up the Android Auto adapter, it is recommended to use the charging-only port.

Connect the Android Auto dongle's wifi, the password is "88888888".

Open the Web page and enter "192 .168.1 .101", then tap "Update".

After the upgrade is complete, please restart the phone once before using the Android Auto dongle.*

If the update fails, please try to turn off the Bluetooth function of your phone, then turn off-restart the wifi function once, finally reenter the wifi password to connect and update.