LAMA 23-24in Universal Anti Blue Light Computer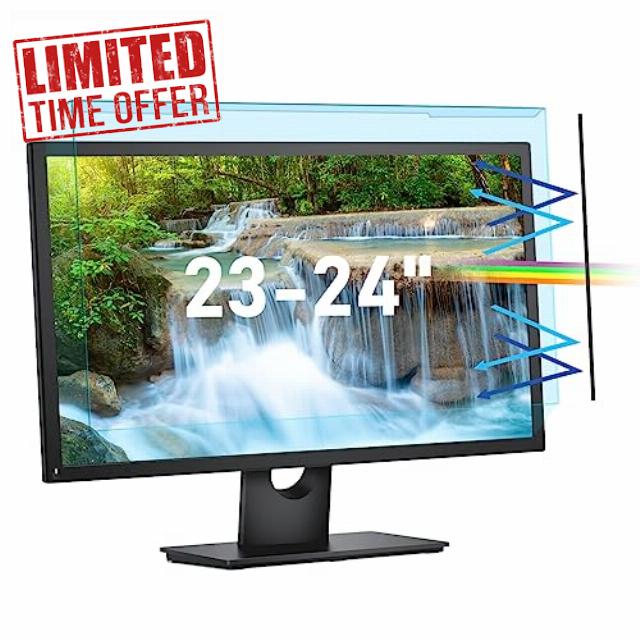 LAMA 23-24in Universal Anti Blue Light Computer Screen Protector Filter – Anti UV Screen Protector for Desktop PC Monitor – Hanging Type/Removable – Eye Protection,Reduce Eye Strain(W21.2 XH13.3)
【Reduce Eye Fatigue】This blue light blocking screen protector block harmful blue light from digital screens which can cause insomnia, eye strain, headaches, dry eyes and blurry vision.
【Anti-Blue Light Filter for Computer】LAMA blue light filter can block blue rays between 380nm to 490nm for wide-range radiation protection, protect the skin, relieve the fatigue of eyes, and help you extend working hours.
【Universal Fit For 23" to 24" Computer Monitor】This blue light screen protector size is (WxH: 540mm*340mm/WxH: 21.2"x13.3"), it is suitable for 23-24 inches Diagonally Measured- Aspect Ratio 16:9 or 16:10, this versatile blue light protector for the computer is engineered to be perfectly compatible with LG, HP, Samsung, Dell, Lenovo, Acer and so on.
【Hanging Type&Easy Installation & Removable】The Anti Blue Screen Protector can be easily taken on and off when not in use. Mounts Easily in seconds without tools or hardware. NOTE: Peel the matte protective film away from both sides of the blue light screen protector. Then position the turned edge over the monitor top.
【 Protects Your Computer】 Extend computer longevity by protecting your screen from scratches and dirt. Acting as an outer layer on your computer, our computer screen protector keeps it free of dust. It comes with its own soft microfiber cleaning wipe.
---
Product Description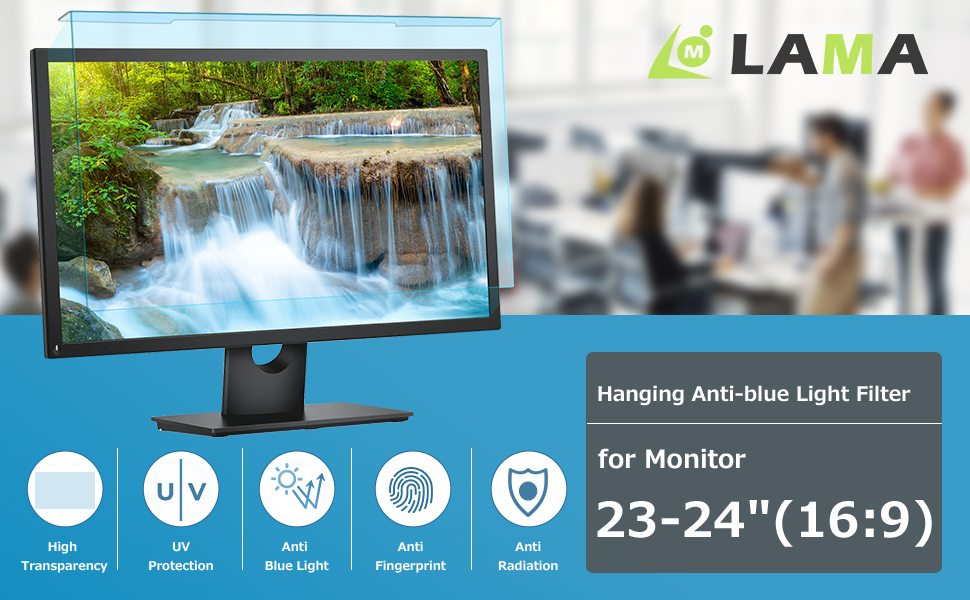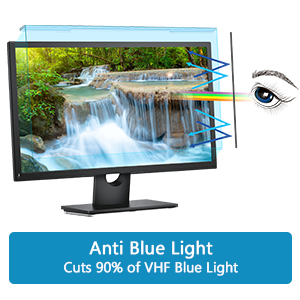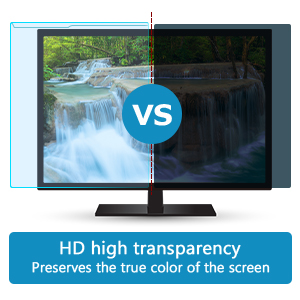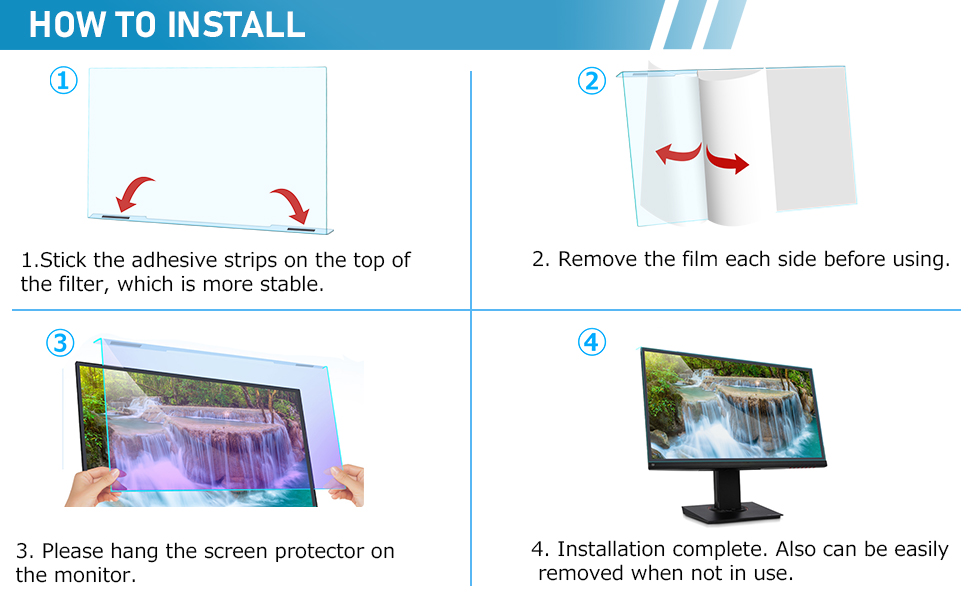 *Please remove two protector films from the screen filter before using.
Compatibility

Universal 21.5" Computer Privacy Screen Filter

Universal 23.8" Computer Privacy Screen Filter

Universal 24" Computer Privacy Screen Filter

Universal 21.5" Blue Light Blocking Screen Protector

Universal 23.8" Blue Light Blocking Screen Protector

Universal 24" Blue Light Blocking Screen Protector

Aspect Ratio

16:9

16:9

16:9

16:9

16:9

16:9

Privacy Protection

✓

✓

✓

Anti-Glare

✓

✓

✓

✓

✓

✓

Anti-Blue Light

✓

✓

✓

✓

✓

✓

UV Protection

✓

✓

✓

✓

✓

✓

Privacy Screen Filter Width

476

528

531

476

528

531

Privacy Screen Filter Height

268

297

298

268

297

298

Installation Options

Attachment strips or Slide-mount tabs

Attachment strips or Slide-mount tabs

Attachment strips or Slide-mount tabs

Attachment strips or Slide-mount tabs

Attachment strips or Slide-mount tabs

Attachment strips or Slide-mount tabs
Compatibility

13″ MacBook Pro & MacBook Air 13'' (2018-2020 releases):A1932, A2179, A2337, A1708, A1706, A1989, A2159, A2289, A2251, A2338(M1)

14″ MacBook Pro(2021, M1 Pro)

Universal 13.3" Laptop/PC

Universal 14" Laptop/PC

Universal 15.6" Laptop/PC

Universal 13.3" Laptop/PC

Aspect Ratio

16:10

16:10

16:9

16:9

16:9

16:10

Privacy Screen Filter Width

11.77″

12.12″

11.57″

12.2″

13.58″

11.32″

Privacy Screen Filter Height

7.67″

7.97″

6.53″

6.85″

7.63″

7.08″

Privacy Protection

✓

✓

✓

✓

✓

✓

Anti Glare

✓

✓

✓

✓

✓

✓

Anti Blue Light

✓

✓

✓

✓

✓

✓

UV Protection

✓

✓

✓

✓

✓

✓

Installation Options

Magnetic Attachment

Magnetic Attachment

Attachment strips or Slide-mount tabs

Attachment strips or Slide-mount tabs

Attachment strips or Slide-mount tabs

Attachment strips or Slide-mount tabs